Here are 4 energy efficient smartphone apps available online today:
Wiser Home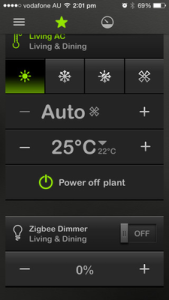 This is one of the most advanced energy saving app ever created. It is available for both Android and iOS operating systems. The app allows one to change energy uses within the home. It also helps in keeping track of important home systems, like solar power and thermostats. Through this app, you can learn the average energy usage within the home and regulate it within the required limits. Wiser home is safe, secure and efficient in helping you out with energy saving. Read more about this app here.
CodeGreen Energy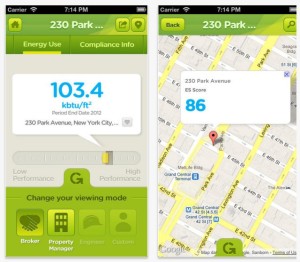 This notable phone app is another that can help you regulate the use of energy within the home. It is designed in a way that makes it easy to keep track of energy efficiency within the house. Apart from home usage, this app can also be utilised by professionals who would like to save energy within their areas of work. For a real estate investor, it is even better. The application can reliably be used in the access of energy use across thousands of buildings within a location. This way, one can know which building among the selected ones uses more energy. It is particularly good for home owners who would like to compare the energy usage between his and his neighbours. By carrying out this comparison, you can gauge your energy efficiency rate and subsequently work towards greater efficiency. Just like Wiser Home, it is also available for Android and iOS devices.
Energy UFO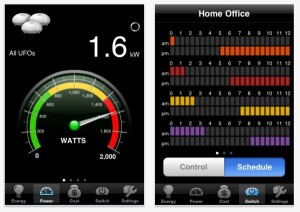 This app is an incredible innovation when it comes to energy efficiency. It allow homeowners to control different home appliances, eliminate standby power, and save electricity in the most hassle-free way. All the activities of this app are easily managed and you would not have to stress yourself about saving energy ever again as it gives you the ability to take complete charge of your home appliances and systems.  Different appliances can be turned off and on at will; no struggles.
Energy Tracker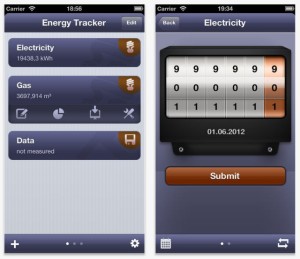 This is exclusive to iOS based phones. The app is purchasable from the Apple Store at only $0.99. Its effectiveness in managing energy efficient at home is undoubted. It is designed with the chief aim of helping homeowners achieve comprehensive energy use within the home. With Energy Tracker, you can learn about using different energy sources including gas, electricity, and even water. The app helps the user to keep track of energy use anytime easily and effectively. By knowing your energy consumption habits, it is easier to control and limit energy use within the home.
Try out these apps to see if you can gain more control over your energy use at home and effectively reduce your energy bills. Ultimately, we can all reduce our carbon footprint on earth !